Chairlifts and Pocket Chocolate
There's no better pairing than chocolate on a chairlift
Imagine yourself lapping fresh pow runs with your besties. You are living your best life. Oh no, the dreaded stomach rumble has alerted you to your lack of caloric intake. There's no better way to replenish your tired legs than energy squares in the form of the mystical chocolate bar. Our friends at Front Porch Chocolate are curing hunger pains one skier at a time, by crafting some of the best chocolate bars known to man. What was once a way to commune with the jungle gods of the Mayan Empire, chocolate has evolved from those humble beginnings to pave the way for pleasure in a package. Front Porch Chocolate, which originated in the mountains of Montana infuses cocoa, butter, sugar, curiosity, passion, and of course lots of love. These bars of dopamine-triggering chocolate, are wrapped in natural beeswax. The founders of this boutique chocolate company sell their goods at local Montana craft fairs and often have limited online sales for those that follow their Instagram channel.
The nibble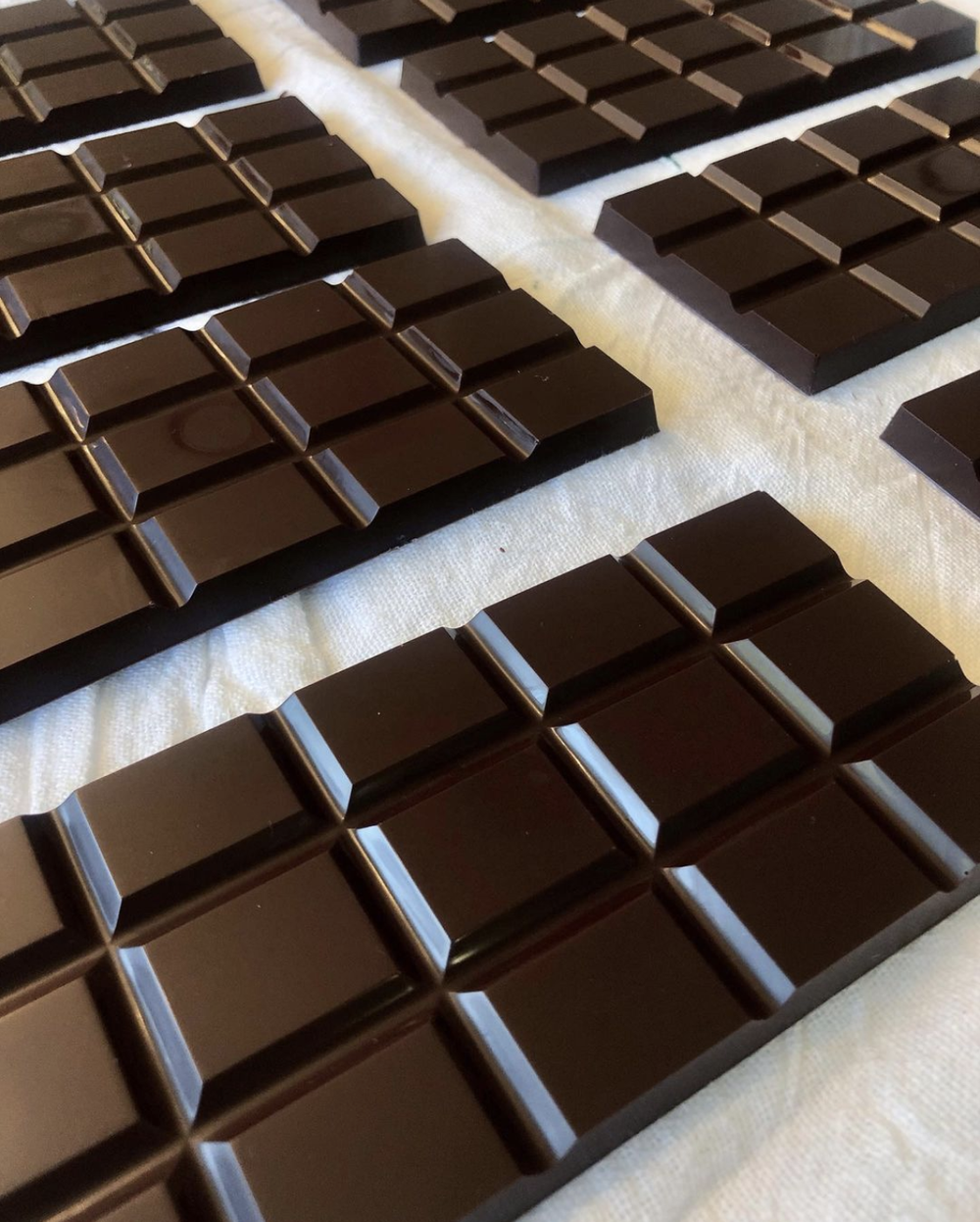 Now, there are of course two ways of eating chocolate – letting it dissolve, or chewing it normally. The team at Front Porch Chocolate recommends chewing: there is a tendency to let it melt slowly, yet chewing it allows different parts of the chocolate to melt at different rates, unlocking a broader spectrum of flavors over time. Now, in all fairness, some of us (myself included) may disagree about this being the best way to eat it – particularly in cold temps, having a slowly dissolving beacon of light is distraction enough from the cold while camped out on a chairlift.
A vigorous chew will bring that sweet energy to your tired legs, and you can always double down and eat more chocolate. Last I checked, if it's dark chocolate, you can eat as much as you want — guilt-free!
The sip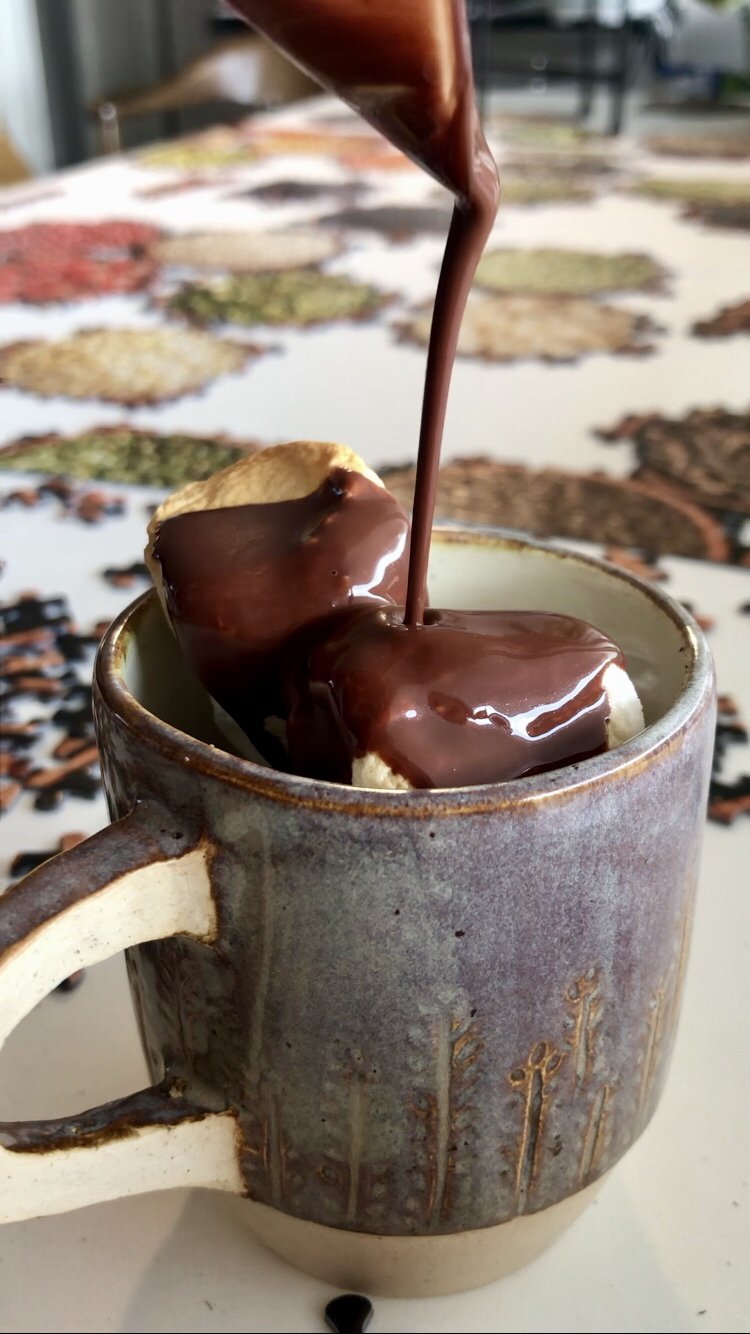 With all this talk about eating chocolate, have you considered sipping chocolate? Ok, sure, call it hot cocoa if you will, but another, perhaps better way to enjoy the goodness of chocolate is in a thermos – it's easy to grab out of a pack, and it stays warm. Half of what makes skiing challenging is being cold so might as well help your body along! Moreover, instead of something like coffee or tea, which are both great, don't get me wrong, chocolate has a chemical called theobromine, which acts similarly to caffeine but doesn't leave you with a letdown. In other words, the perfect chemical for an endurance-testing powder day!
The last point to be made here about why chocolate happens to be an excellent chairlift snack should be somewhat obvious. It's a no-fuss solution that's easy to eat and travels exceptionally well in your ski coat.
Go get yourself some pocket chocolate here, and we guarantee that your friends and family will thank you for enhancing their chairlift experience.
Build Your Own Ski Vacation Quote