Five Ways to Do Thanksgiving Like a Ski Bum
Does a turkey burger count as Thanksgiving turkey?
These are the questions you should be asking yourself this year if you want to do Thanksgiving like a ski bum. Before we let you answer that on your own, here's five ways you can unleash that inner bum that's itching to get out. Cheerio!
1. Find some snow
Depending on where you live, this might be easier said than done. If you're living in New England, things have been looking pretty alright this early in the season. The West is seeing a different story, unless you head north where Lake Louise has half of their mountain already. Unreal!
Either way, if you want to do it like a real ski bum, just find SOME snow. If you need your expectations checked, just remember there are folks in Denver that are somehow making it work. Please review the material below.
2. Buy cheap beer
Big Pharma is a polarizing topic, but nothing brings people together like the products pumped out by Big Beer. We're thankful for you big dogs-talking to you, AB Inbev, Pabst, MillerCoors–because you have a handy trick up your sleeve that makes a world of difference–economies of scale. Thanks to your bigness, you fuel our beer taste buds and maintain your margins. It's a win-win written in the heavens.
So, if you really want to do it like a ski bum, ask your neighbor for some cash to buy a case of Rainier. It works every time.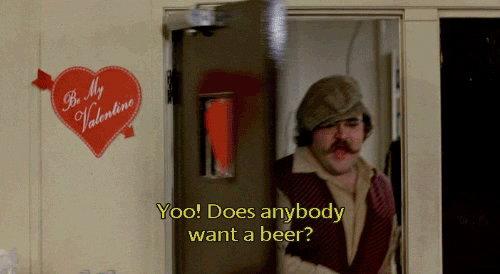 3. Don't overdo it
It's easy to get carried away on Thanksgiving. Do you really need two turkeys, two sweet potato casseroles, and a five desserts? Maybe you do and I'm projecting, but a ski bum would say–hey how about a turkey burger and bag salad? Why not boil this massive meal down to its simplest (and cheapest) constituents? Sounds like a plan to me, and the best part about the whole thing is that you're cooked and cleaned up in under an hour. Rumor has it one of your buddies just built a jump in their backyard. Sure would be nice to have all that extra sunlight before it gets dark at 4pm.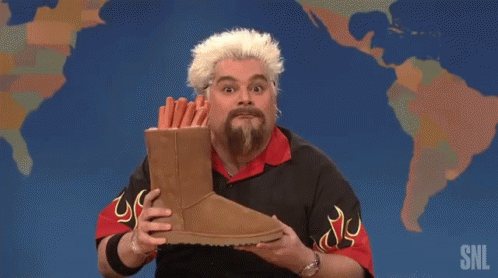 4. Be present
Being a ski bum is all about the experience. People from all around the world flock to the mountains to be there in the mountains. When it comes to Thanksgiving, it's all about being present with your homies, the mountain, the snow, and the food before you. Turns out there's a little zen lesson in the ski bum. How neat would it be to use the word "zen" to describe your Thanksgiving? Pretty neat, huh?
5. Put a ski film on
Finally, the reality is that you're probably not skiing on Thanksgiving. The Cowboys are playing on the TV and you're busy reflecting on how you fit 2.5lbs of prepared food in your belly. Enter–the ski film. There's no better way to be lazy and keep the stoke alive than watching people huck their meat off 50 foot cliffs. If you're looking for a good place to start, there's a ton of free films available on YouTube. Here's a quick and dirty list, for starters:
Short, recent, and absolutely epic

A very hype segment from a full length film

The Full Binge
Build Your Own Ski Vacation Quote